GE Lightspeed 4 Slice CT Scanner - Refurbished
Overview 
GE Lightspeed scanner is an affordable and efficient go-to scanner that boasts of excellent image quality. The GE lightspeed provides fast results because of the 4 slice acquisition.  This 4 slice CT scanner comes with advanced technology which includes axial scanning and slip ring that will ensure you have delivered accurate results to your patient. Lightspeed CT scan is fast which means the patient is more comfortable because there are no delays during the process. When thinking of buying a CT scan, one of the factors that buyers consider is maintenance, especially the cost.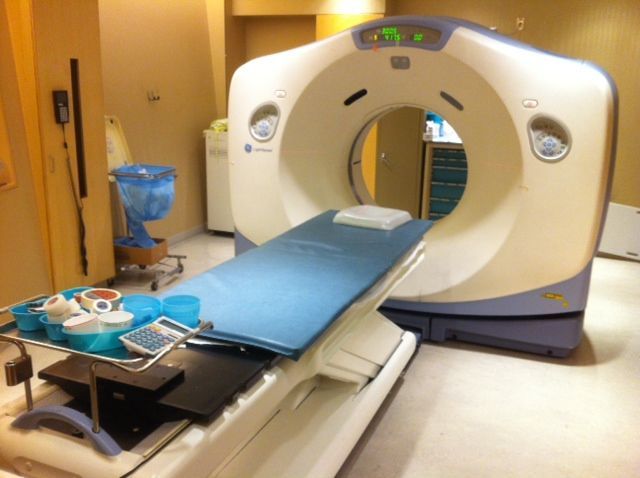 Now, GE lightspeed 4 slice scanner is actually not costly compared to other CT  scan machines and the operation is easy.  In addition to that, it has an optimized workflow while using an air-cooled system for procedures.  Not forgetting that this is a top-notch brand when it comes to radiology machines, so opting for the lightspeed is budget-friendly and still effective for your scanning services.
Features;
Dual Monitors and DICOM Network Cameras

Magnetic Optical Disk Storage

Helical Tilt

Solid-State Detectors

High-performance DAS

Operators Console

10 to 400MA Subsecond Scan Time

70cm Gantry Aperture

100 Second Helical

Variviewer

2 Gamma Probe Position Lasers

Standard Bore Width and FOV

Dunlee Tube Model

X-Ray 26.5KW Generator

GE Power Conditioner

CPU Platform - SGI Octane 

Automatic Operation Mode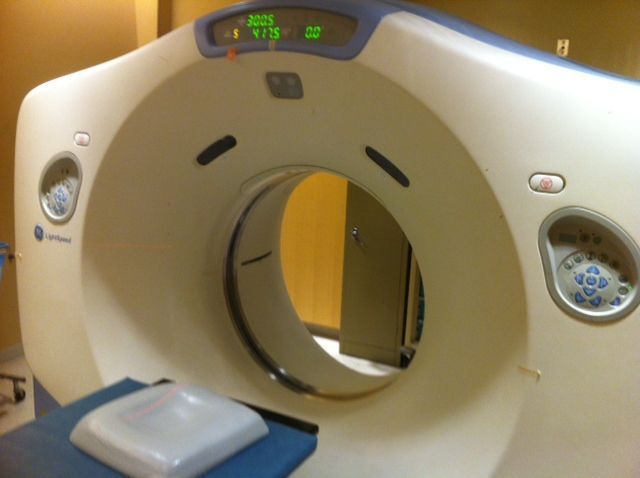 Final Thought
When going for a CT scan it is very important to compare the speed, maintenance cost, and the price of the machine before purchasing.  Well, all these factors favor the GE lightspeed 4 slice CT scan machine. GM Medical recommends it for small hospitals which is not too busy with scanning procedures because of the scanner's CPU platform. However, there are others with higher speed and more slices that favor large scale operations. Whenever you are looking into purchasing a ct scan, consider the GE brand, and please note we supply upon pre-order basis.
At GM medical,  we strive to ensure quality products have been supplied for the sake of customer satisfaction.  We focus on refurbished equipment because the brand new ones can be quite costly. Also, the refurbished ones have gone to the manufacturer and serviced for improved service delivery. Please reach out to us in case of any questions via our email sales@medical.ke and share your thoughts with us in the comment section below.
Reference Library
http://orbitacemedicare.net/CT.html 
https://www.oncologysystems.com/inventory/medical-equipment-for-sale/used-ct-scanners/ge-lightspeed-4-slice-ct-scanners-2 
https://www.clinicalimagingsystems.com/product/ge-lightspeed-4-slice-ct/