Proteus XR-a Fixed RAD System
Digital radiography system has a versatile and robust floor-mounted design which helps the radiographer perform a variety of doseefficient radiographic exams with clarity and confidence. At GM Medical, we pride ourselves in being among the top retailers locally of General Electric (GE) Healthcare equipment. On this note, we keep our clients updated on the latest and advanced medical systems.
The Proteus XR/a X-ray Radiographic System is a full-featured fixed radiography system designed to address almost any clinical need for a wide range of table, wall stand, wheelchair, and stretcher examinations. The system is especially suited for general-purpose radiography in hospitals, clinics, and private practices. It is available refurbished from GM Medical & Supplies.
Features
The basic Proteus XR/a System consists of:
1 Generator Cabinet
* 32, 50 kW, 50 kHz High-Frequency Generator
* 65, 80 kW, 50 kHz High-Frequency Generator (optional)
2 System console
*Color LCD Touch Screen
*Floppy/USB disk support (only one option for default)
3 OverHead Tube Suspension (OTS)
*Control Console
* Receptor Selection
* kV/mAs Adjustments
*SID Display
* Angle Display
4 Table (optional)
* Elevating Table
* Fixed Grid Cassette Holder (optional)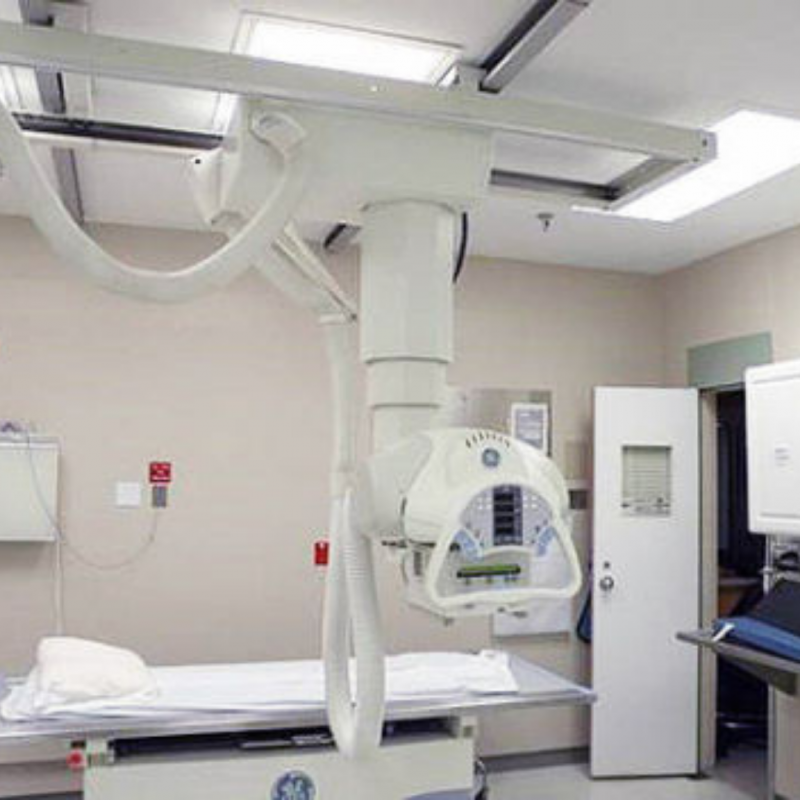 5 Wall Stand (optional)
* Bucky
* Stationary Grid (optional)
6 Proteus XR/a Collimator
* Automatic
* Manual (optional)
7 Eclipse Proteus Collimator
8 X-ray Tube
* VARIAN Rad14 Tube, Part Number 2259981: High Speed -0.6/1.2 Focal Spot (32, 50 kW systems)
* GE MX100 Tube, Part Number D2301R: High Speed - 0.6/1.25 (1.3 IEC) Focal Spot (65, 80 kW systems)
9 Tomolink System Console (optional)
* Control Electronics Box
* OTS Coupling Hardware & Drive
10 Printer (optional)
Anatomical Programming (APR) Categories
The Anatomical Programming (APR) section of the display screen allows the user to select different preset protocols depending on the procedure being done. There are 12 categories in which the user can select from.
The 12 categories include:
Category Name             Procedures in Category

1. Chest                                 - Chest, Ribs, Sternum
2. Upper Extremity            - Hand, Finger, Wrist, Forearm, Elbow
3. Cervical/Thoracic          - Cervical, Thoracic
4. Abdomen/Pelvis            - Abdomen, Pelvis, Hip
5. Upper Extremity            - Shoulder, Humerus, Sternoclavicular, AC Joints, Clavicle, Scapula
6. Lumbar/Sacrum            - Lumbar, Sacrum, Coccyx
7. Skull                                 - Skull, Sinuses, TMJ
8. Lower Extremity           - Foot, Toes, Ankle, Tibia/Fibula, Oscalcis
9. IVP/Tomo                       - KUB, IVP Tomo
10. Facial Bone                   - Facial Bone, Nasal Bone, Zygomatic Arch, Orbits
11. Lower Extremity          - Knee, Patella, Femur, Hip
12. Custom                          - Area where user can put 9 procedures of choice.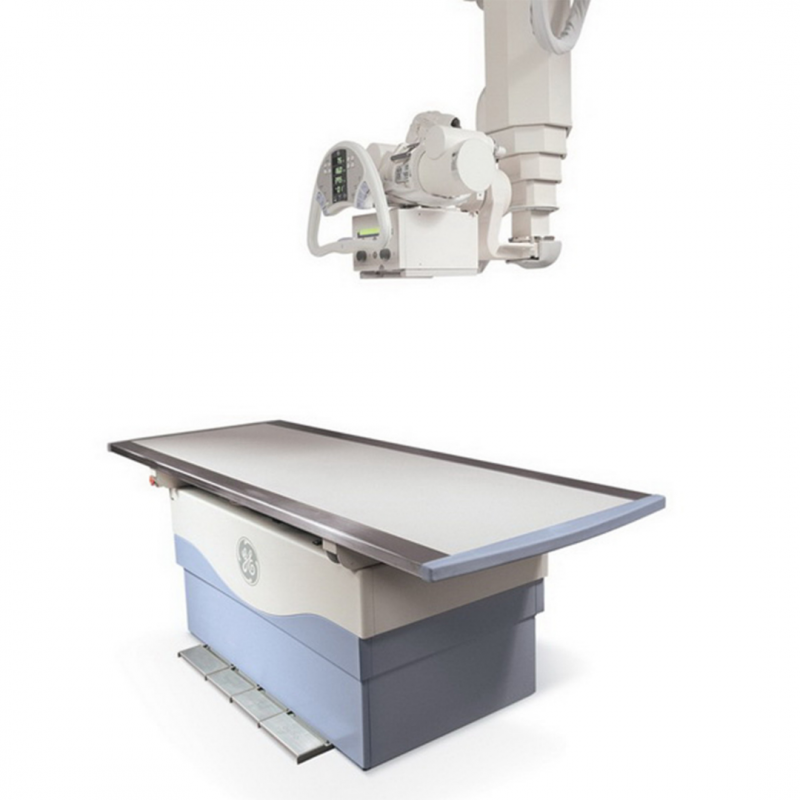 The Future of GE X-ray System
The 2020 President of the European Society of Thoracic Imaging , Professor Fergus Gleeson, said that clinicians are looking for clinically proven methods to help identify symptoms early and determine which patients are at higher risk of complications and need to be actively monitored. During his talk regarding artificial intelligence, the professor of Radiology at the University of Oxford mentioned a few important factors. He said that the AI can help identify the distinctions in symptoms and enable hospital resources to be targeted to those that will need them whilst in hospital and following discharge. In response to this, GE Healthcare recently introduced its Thoracic Care Suite, a collection of eight artificial intelligence (AI) algorithms to help alleviate clinical strain. The AI suite quickly analyzes chest x-ray findings and flags abnormalities to radiologists for review, including tuberculosis as well as pneumonia.
Because GM Medical is one of the retailers of General Electric equipment, this means that the devices can be easily available to locals within the East African region. The brand boasts of good quality imaging and ensures medical imaging procedures have very low risk and side effects on the patients by improving regularly. The X-ray tube on a GE radiographic system lasts at least 7 years, although the life expectancy depends on the amount of usage. Medical.ke is at the forefront in the radiology market locally by supplying X-ray systems while considering value for money. We do not compromise on quality and will be supplying the machines on the pre-order state, both new and refurbished/used. Looking forward to hearing from you.
Please share your thoughts with us on the comment section.
GM Medical, we got you covered!
Sources
https://www.radiologyinfo.org/en/info.cfm?pg=safety-xray
https://www.radiologyinfo.org/en/info.cfm?pg=safety-radiation
https://www.acr.org/Clinical-Resources/Radiology-Safety/Radiation-Safety