One of the seasons that most women look forward to experiencing is during pregnancy or gestation. It is the time during which one or more offspring develops inside a woman. So when most partners decide to have babies, the intimacy becomes a task for the sake of conceiving. During this time, some women become pregnant immediately while others might take weeks, months, or even years to conceive.
The vagina usually produces its own natural fluid or lubrication to stay healthy, elastic and facilitate sexual activity. Vaginal moisturizers or lubricants come in different tastes, texture, and sensation, and because of this it's hard to choose the right one for your body. We would like to recommend a lubricant developed by doctors and recommended by fertility clinics. Pre-Seed Fertility Friendly personal lubricant can make all the difference when you are having more frequent sex.
Pre-seed Fertility Friendly Lubricant
So what is this Pre-Seed lube, you ask? It is one of the best fertility lubricants that is used by those who are trying to conceive. Pre-Seed fertility-friendly personal lubricant is specially formulated for couples trying to conceive and mimics your own fertile fluids so sperm can swim freely.
Vaginal dryness causes pain and bleeding during intercourse It can also increase the possibility of developing an infection, which compounds the problem. Due to this, the Pre-Seed lube has been developed to assist during intercourse and help a woman conceive.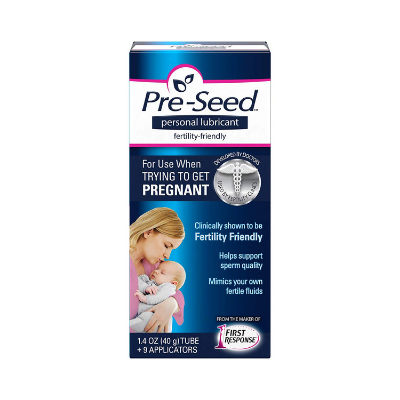 Benefits of Pre-seed Lube
Fertility-Friendly
Pre-Seed fertility-friendly lubricant helps relieve vaginal dryness. However, because the formula has the same pH, osmolality and consistency as fertile cervical fluids, it creates an optimal environment in which sperm can swim freely. The special formula also helps support overall sperm quality.
Safe and Effective
This lubricant was invented by a female scientist in sperm physiology after she discovered many couples were using lubricants that damaged sperm. Therefore, it's designed to work in harmony with a woman's body to help create a welcoming environment for sperm to swim freely by mimicking fertile fluids.
Feels Natural
Pre-Seed supplements your body's own naturally lubricating fluids to moisturize, relieve friction and enhance the ease and comfort of intimate sexual activity. Additionally, Pre-Seed is slippery and smooth, without leaving a sticky residue.
Women who are really trying to get pregnant usually have a hard time during intercourse because the focus is no longer love-making but rather a quest to conceive and become pregnant. Pre-Seed feels amazing and the patented isotonic formula is clinically shown to be safe for use when trying to conceive. Applying Pre-Seed inside the woman's vagina 15 to 30 minutes before love making usually makes things feel slippery wet and sensual which can help both partners feel more turned on and excited. Hence, it makes this moment not a frustrating but worthwhile one for both partners. That's what we all want, right?
Please note;

Everyday lubricants kill sperm, as do oils and many homemade remedies. Studies suggest that oils like baby oil and canola oil damage sperm by making them only half as able to support normal embryo motility in animal model studies. Plus, these oils have no quality control for safety in reproductive use.
Frequently Asked Questions
When can I use Pre-Seed lubricant? Pre-Seed lubricant can be used anytime you have intercourse and want to supplement your lubrication and moisture.
Can I use Pre-Seed™ Fertility-Friendly Lubricant even if I am sensitive to other lubricants? In general, many women are able to use Pre-Seed even when other lubricants have caused irritation. This is often because other lubricants do not have the same salt (ion) concentration as your body. It is basically like getting salt water in your eyes!
Why does Pre-Seed come with applicators? Many women apply Pre-Seed using an applicator about 15 minutes before intercourse to allow the moisture to disperse throughout the vagina and offer more spontaneity. It can also be applied with your fingers to your external genitalia.
Can you use Pre-Seed™ Fertility-Friendly Lubricant while pregnant or nursing? In clinical studies, it has been reported to be safer and less irritating to the sensitive tissues of intimacy than other lubricants.
Is peeing after sex reduce your chances of getting pregnant? Peeing will not have an impact on your chances of conceiving.Most ladies, especially those prone to UTIs have to pee and it's okay because it won't ruin any chances of getting pregnant. However, in the case of those undergoing intrauterine insemination, doctors recommend them lying down for 15 minutes so as to increase pregnancy rates compared with moving around immediately afterwards.
Can you insert Pre-Seed vaginally right after intercourse during ovulation, instead of before intercourse? Just wondering if it would be effective this way, or if it is always better to use it pre-intercourse. Pre-Seed is recommended for use prior to intercourse as it provides lubrication to create the optimal environment for sperm. Because of this, it will be most effective if applied before sex by using the applicators provided. Many couples tell us they like how it is and that it enhances intimacy, so you may enjoy using it anyway.
Do I need to have sex with my partner when I'm ovulating so as to get pregnant? No, you don't need to time having sex only around ovulation (when releasing an egg). Having vaginal sex every 2 to 3 days will give you the best chance of getting pregnant. Sperm can live for 2 to 3 days and this means there will always be fresh sperm in your system when you ovulate.
Does Pre-Seed™ Fertility-Friendly Lubricant affect menstruation cycles? My period is late, but pregnancy tests all come back negative.
We are not aware of this product affecting menstruation cycles. Menstruation cycles can be affected by a number of things, including routine changes, stress, illness, medications, exercise, or various health problems. Please consult with a healthcare professional for period cases.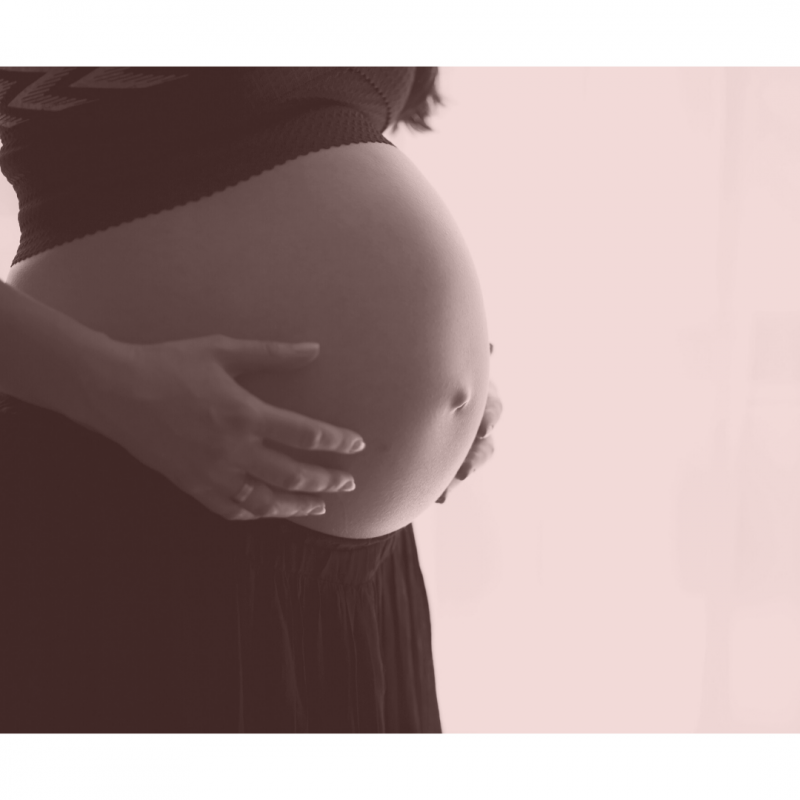 References
https://www.todaysparent.com/sponsored/fertility-fact-vs-fiction/
https://www.livescience.com/44221-how-to-get-pregnant.html
https://www.netdoctor.co.uk/healthy-living/sex-life/a27317/when-to-use-vaginal-lubricants/
Please contact us for more information or share your thoughts by commenting below.
We got you covered!