Siemens Coagulation Analyzer
Overview 
Siemens coagulation analyzer is a random access instrument that is used as a clinical analyzer. It is a point-of-care system that runs up to 50 samples per hour. Siemens blood coagulation system is able to perform 20 clot-based and chromogenic coagulation assays on one analyzer. This a common blood coagulation machine because of its ability to offer automated D-dimer testing. Such features make it a good option for blood coagulation among lab technicians and clinicians. We had been working with other brands before but as soon as we came across the Siemens brand, the demand has proven that the quality is on another level.
Features;
Sample type -     Whole blood

User interface -  Touch screen

Throughput  -     100 photometric tests / hour

High -capacity performance

Automatic workflow 

Sample identification type - Barcode reader at the time of aspiration

Barcode reader for positive Stat ID of patient reagents

Random access testing and walk-away capabilities

Cap piercing units are optional but they ensure productivity and safety

Multiple Dilution Analysis to be able to detect inhibitors during factor assays.

Comes with LIS interface for data management

A comprehensive menu of immunologic, chromogenic, and clotting tests.

D-Dimer results are acquired within 15 minutes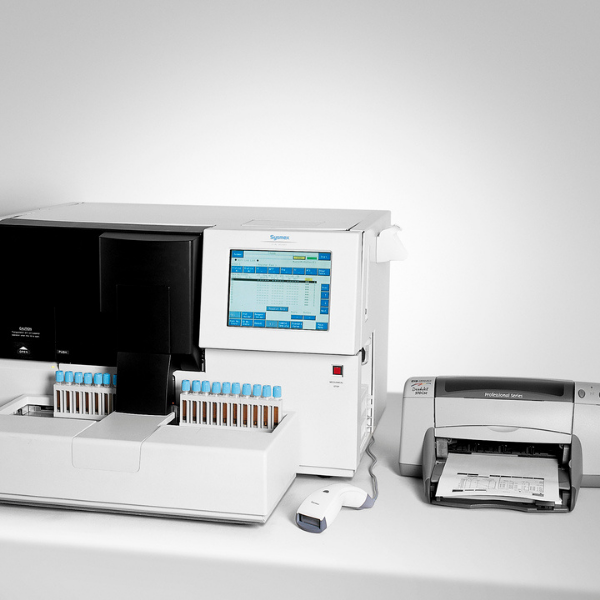 Why buy the Siemens Coagulation Analyzer?
Siemens is a renowned company when it comes to point-of-care testing laboratory equipment. Their blood coagulation analyzer is highly recommended because of its fast, lab-accurate, and reliable test results. 
Conclusion 
At GM medical,  we strive to ensure quality products have been supplied for the sake of customer satisfaction. Please reach out to us in case of any questions via our email sales@medical.ke and share your thoughts with us in the comment section below.